Business Insurance and Commercial Insurance is essential for protecting your business and employees is critical to running any successful operation.
The right business insurance will provide cover against losses if things go wrong while carrying out your business activities.
Our providers can supply insurance cover for all business types, including sole traders, SME's through to large multinational corporations.
What many small business owners do not realise is that you can be liable even when it seems unfair.
With tailored business insurance, you can build a level of cover to protect against the specific risks your business faces.
Business insurance products include:
– Professional indemnity
– Public liability
– Employers' liability
– Commercial legal protection insurance
What Is Business Insurance?
Insurance protects the businesses, employees, customers and any assets that your business may hold against financial loss.
Business insurance can protect against a wide range of risks, including those caused by:
– arson,
– natural disasters such as floods, fire, lightning, and hurricanes;
– terrorism;
– accidental damage to premises and equipment;
– theft of goods in transit,
– employee dishonesty and theft.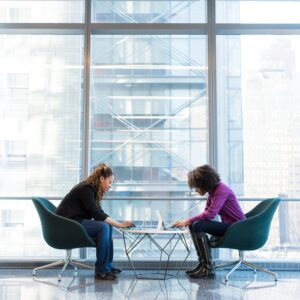 What Insurance Services Are Available?
We have professional indemnity that can cover:
– Commercial Insurance

– Property

– Business interruption

– Legal liabilities

– Marine / cargo

– Motor fleets (any size)

– Engineering inspection contracts

– Directors' & Officers' Liability

– Professional Indemnity

– Personal lines, such as household and private cars

– Employee benefits and also employee assistance programme, group pensions, etc

– High Net Worth services for the individual, such as investments, fine art and valuables, pleasure craft

– Financial Services, such as individual pensions and mortgages, tax planning

– Commercial Finance for asset and property acquisition, invoice finance, vehicle finance (such as sale & lease-back) 

 
Whatever your needs, we aim to understand your needs and advise to protect your business and employees against risk. 
Types Of Business Insurance Cover
There are many different types of business insurance, and not all insurance policies will give you the right cover. 
As a business owner, you need to know the differences between insurance policies, how they affect your business and what is covered.
Cyber insurance will protect the business and your customers against internet risks such as data destruction, extortion, information theft, hacking and denial of service (DOS) attacks. Our GDPR Tax Credits has the protection of Data Guards Man that Hiscox Insurance Brokers cover.
Employer's Liability (EL) Insurance
Employers Liability Insurance is a legal requirement for employees – even if you have temporary staff. The insurance policy protects you against the cost of compensation claims should a staff member get injured or ill through working for you. If you do not have employers liability insurance in place, you could be fined £2,500 every day you are not adequately insured. Your policy must cover the business for at least £5 million.
Business Interruption (BI) Insurance
Business Interruption insurance could help compensate you for financial losses caused when your business cannot operate as usual. The insurance would cover essential works your landlord or utility provider may have to carry out to your premises.
Public Liability (PL) Insurance
Financial protection if your business activities kill or injure a member of the public or damage their property. If the injured party takes you to court, the policy will cover your legal costs and any compensation you might be liable to pay. Some clients may insist on seeing a copy of your public liability insurance before they work with you.
Professional Indemnity (PI) Insurance
Professional Indemnity insurance is not a legal requirement, but other businesses may want your business to have the insurance before you start working with them. Professional indemnity insurance provides cover if a client says you have given bad advice or that your work has caused a problem and decides to take legal action. 
Commercial Buildings and Contents Insurance
Buildings and contents insurance would cover your premises and stock against flood, theft and fire.
Credit Risk (CR) Insurance
Credit Risk insurance insures the business against the risk that a customer is not paying their bill.
Keyperson or Keyman insurance is cover for someone essential to your business running should they not work for you due to health or other conditions. Keyperson insurance will compensate you against loss.
Landlord insurance will protect the landlord if the rental property is damaged, the tenant cannot pay their rent, or there is a fire in the property. You can also include protection against loss of earnings due to an insured event, such as a flood or fire damage.
Vehicle insurance is essential for any business with vehicles. There are different types of vehicle insurance available to cover individuals or any staff that may have access to the company vehicle.
Which Industry Sectors Do You Cover?
We cover all industries and can create exclusive and bespoke insurance schemes and facilities. 
These bespoke insurance products have been developed for specific industry sectors and can be tailored to the business needs and circumstances.
Industry sectors range from:
– Property
– Contractors / Consultants
– Manufacturing
– Transportation/ Fleet/ Vehicles
– Finance
– Construction
– Retail
– Agriculture
– Pharmaceutical
– Food
– Health Care
– Entertainment
– News/Media/Music
– Hospitality
– Mining
– Electronics
– Internet-based businesses
– Telecommunications
– Education
– Aerospace
– Computing / IT
– Energy
– Sports & Leisure
– Waste Management and Recycling
– + Many other sectors and industries
Why Us For Business Insurance?
Our insurance brokers have won numerous industry awards, have access to the entire insurance market, nationwide offices and substantial negotiating power.
Your business insurance is in safe hands.
Our brokers use their purchasing power within the insurance market, including Lloyds of London and have access to many schemes and facilities exclusive to themselves and therefore not available in the conventional open market, including pricing and covers with enhanced benefits for you.
Take action to reduce your business insurance premiums – Contact Us Now
If we can not find you better cover for less, we will recommend that you keep your current policy. We will also benchmark your current policy so you can be confident that you have the right policy in place.
Advice is free of charge. We are paid a commission by the insurers we work with when you buy a policy from them.