Water rates in the UK were deregulated in 2017, allowing us to reduce your water costs wherever your company is on the UK mainland.
Switching water suppliers allows your business to benefit from better rates, improved customer service, tailored services, and simplified bills.
Switching business water suppliers is a simple task. You either pay your water bill based on a fixed rate or on the actual amount of water you use, measured with a water meter.
We also offer water and fuel conditioners that will help homeowners and businesses reduce their consumption and lower their bills.
Why switch water suppliers?
Water is a key resource for and it is important to keep consumption low.
Our water partners are able to provide your business with:
Water audit,
water contingency planning
Water conditioners to reduce the consumption of water at the source.
Water rates are increasing across the UK, so businesses need to be aware of their bills more than ever.
We can help you reduce your bills by reducing your consumption through audits, contingency plans, installing fuel and water conditioner devices on boilers, equipment, etc.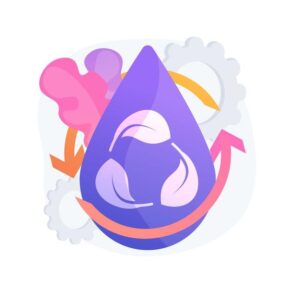 Benefits of changing water suppliers
Experience tells us that about 93% of businesses that use our services can reduce operational overheads and costs of between 15% and 35% within 3-6 weeks.
We have worked with SMEs right through to international multi-site blue-chip organisations. All of which have been able to benefit from our substantial group purchasing power.
Our money-saving experts have industry experience and continually reduce business expenses to create immediate operational cash flow.
Your account manager will deliver strategic and operational change to boost your gross profit.
Single site or multiple locations
Multiple sites, one region
If you have more than one business site, in the same geographical region then there are benefits to switching commercial water supplier, including:
an opportunity to show a cost-saving
no-cost, quick, simple and easy process
preferential prices and terms
like-for-like comparison of contracts
we will negotiate a better deal with your existing supplier
closely manage your water costs
Multiple sites, multiple regions
If you have more than one business site within the UK then the benefits of switching water suppliers could be even greater for you, including:
consolidate multiple water suppliers into one
consolidate multiple bills into one payment
save time for you and your accounts team
an opportunity to show a cost saving
preferential prices and terms
compare and present on a like-for-like basis
closely manage your water costs
5 Reasons why you should switch your water provider:
Our Utility Partners are continually reviewing the water marketplace to ensure your company gets the very best deal.
Given the risks and price volatility in the market, the need for specialist support is critical.
When the utility prices drop, you will be in the privileged position of having our specialists on your side. Our advisors will react immediately to ensure that you enjoy price reductions as soon as possible.
Our streamlined process is designed to make life easy.
Simply provide 3 months of existing contracts or your requirements and we'll handle the rest.
We recommend keeping your current policy if we can not find you better coverage for less.
We will benchmark your current policy for free, so you can be confident that you have the right policy in place.
Our advice is free of charge, independent and non-biased.
We are paid a commission by the partners we work with when you buy a policy or take a service from them. 
As part of our commitment to the environment, we will plant a tree on your behalf with 1001 Trees UK
Want to scale your business?